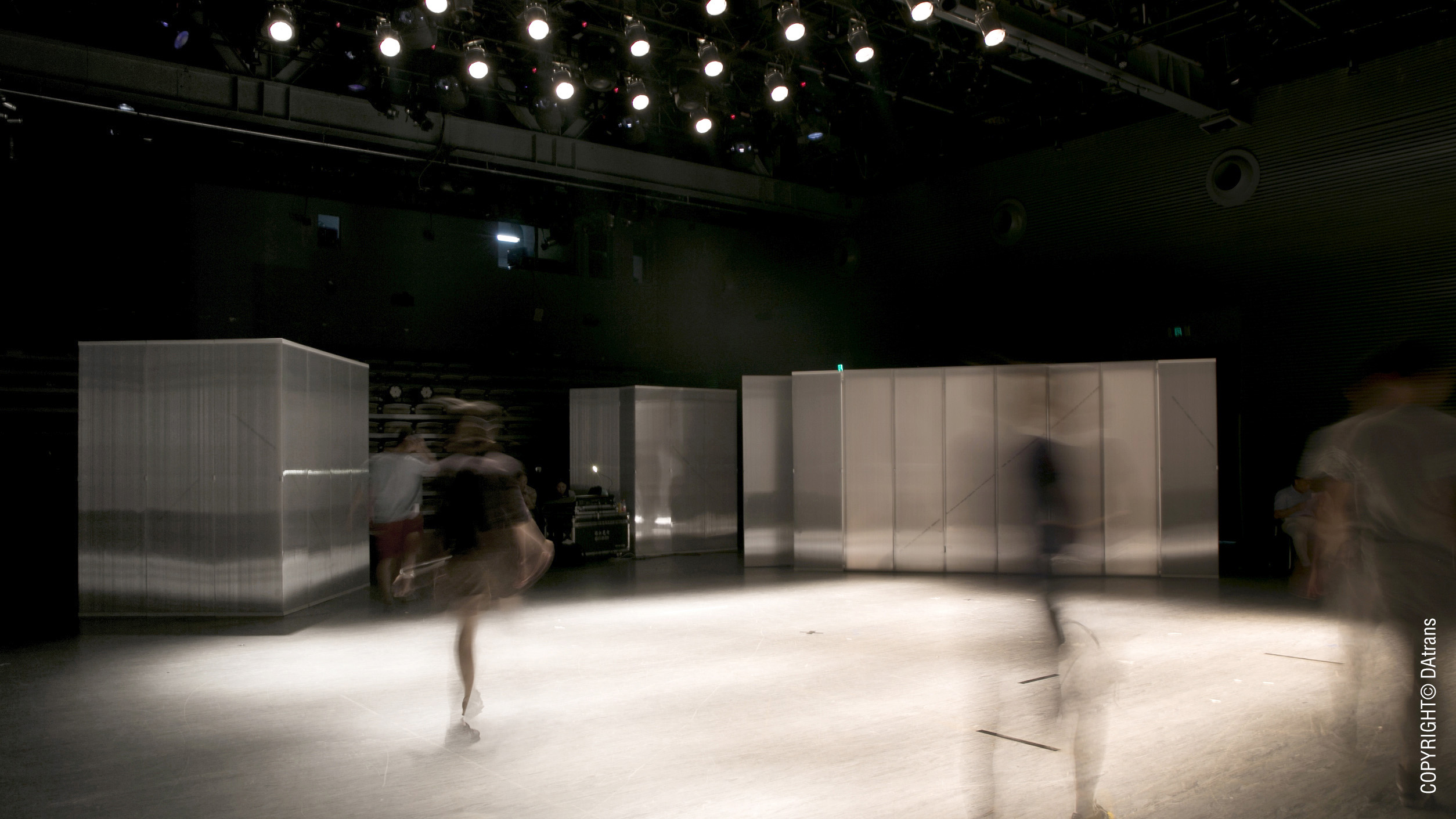 7月7日,根据法国作家让·热内的荒诞派戏剧《阳台》改编的环境剧场《上阳台》,在上海当代艺术博物馆的PSA剧场进行了演出。前后三天的演出,吸引了来自上海、北京等众多戏剧和文化界的爱好者前来体验。
德默营造为剧场提供了新的空间设计理念,试图将"形象、反射与重影"层层叠叠置入当代时空,呈现荒诞派戏剧经典与真实世界的彼此映照。四个看似随意漂浮、独立发光的主题盒子所带来的流动空间,半透的阳光板泛出的乳白微光,激发起观众探寻盒子内部所发生事件的强烈欲望。同时也让观众在被压缩或拉长甚至交叉、相互穿透的时空里,与在场的艺术家、演员一起,共同完成了一场跨领域的感官历险。
On 7th July the premiere of the environment theater play "Au Balcon", recomposed from the absurd masterpiece "Le Balcon" by French author Jean Genet, was on the stage at Power Station of Art (PSA). The three day's show attracted successfully many audiences from the theater and cultural industry in Shanghai and Beijing.
DAtrans' stage concept focused on the merging the total "images, reflections and shadows" into the physical space, so that the interactive conversation between classical absurd and realistic world could be interpreted. The four theme cabins, floating freely and illuminated independently, defined the dynamic space. The shining translucent polycarbonate panel motivated the public's interest to discover the internal happening performance. In the extended and pressed, even intersected Time-space the actors and audience cooperated together to experience the total sense's adventure.