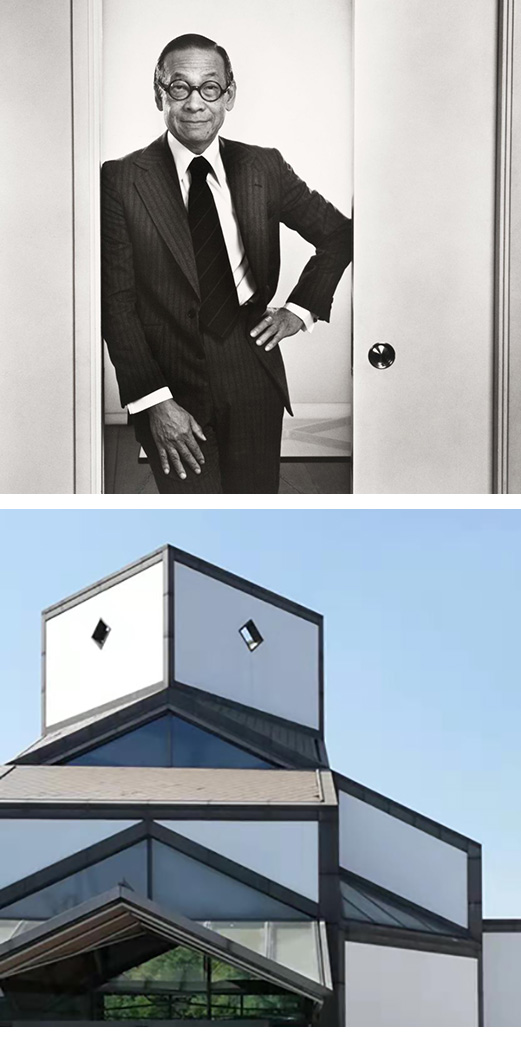 2019年5月16日,建筑大师贝聿铭在纽约曼哈顿一家医院逝世,享年102岁。
贝先生是一位"最后的贵族",一座跨越东西文化的桥梁。香山饭店、苏博、东馆、卢浮宫、Zeughaus……大师遍布世界各地的作品,一直伴随着我们多年研究建筑的历程,它们优雅、谦和、宁静、高贵,完美地融汇了东方智慧与希腊精神,整体既展现恢宏的纪念性,细节又体现人性般的温度。
草木繁盛之际,大师自兹远去,默默祈祷,感恩启迪!
On May 16, 2019, the master architect I.M. Pei died at a hospital in Manhattan, New York, at the age of 102.
Mr. Pei is a "last aristocrat", a bridge across eastern and western cultures. Fragrant Hill Hotel, Suzhou Museum, National Gallery East Building, Le Grand Louvre, Zeughaus…… The works of master all over the world have been accompanied by the course of our study of architecture for many years. They are elegant and modest, quiet and noble, perfectly blend the oriental wisdom and the Greek spirit. The whole not only shows the magnificent commemorative nature, but also reflects the human temperature as well as the details.
When the vegetation flourished, the master went far away, silently praying and grateful for enlightenment!