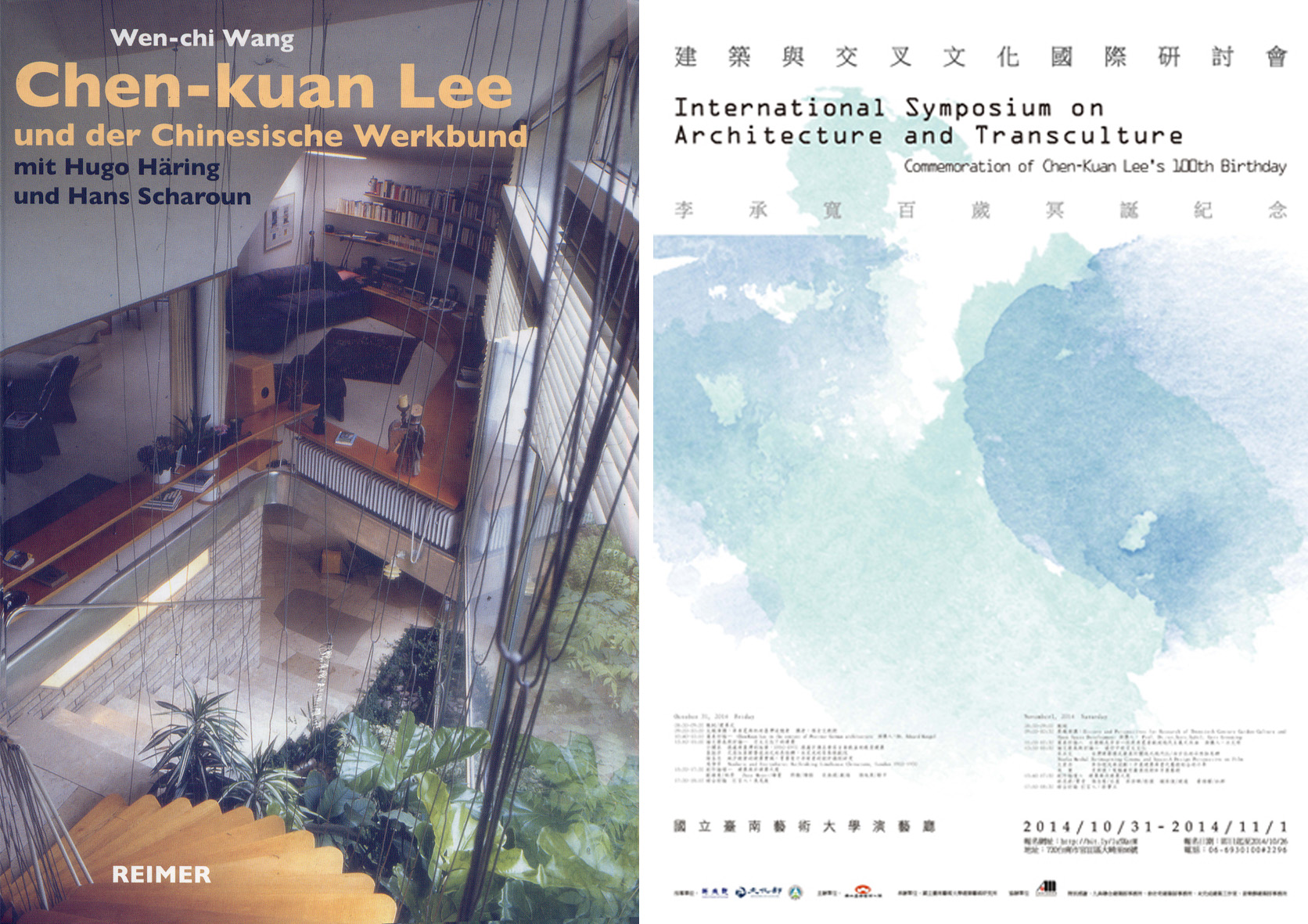 10月31-11月2日,台南国立艺术大学建筑研究所围绕李承宽诞辰100年纪念,举行了建筑和交叉文化的国际研讨会。李承宽(1914-2003)作为20世纪最重要的华裔建筑师长期旅德,在欧洲建筑史上留下许多经典之作。晚年在台湾的多所大学任教著述,影响了两岸一大批建筑学人。
台湾建筑界的孙全文、吴光庭、郭肇立、徐明松、谢英俊、赵力行、汪文琦和德国的中国建筑研究专家Eduard Koegel等悉数参加。陈旭东受邀参加会议研讨,并做了德默营造近期作品演示交流。
In commemoration of Chen-Kuan Lee's 100th Birthday, the International Symposium on Architecture and Trans-culture was organized by Architecture Institute on Oct. 31 and Nov. 1 in Tainan National University of the Arts. As one of the most important Chinese architects lived for fifty years in Europe, Mr. Chen-Kuan Lee(1914-2003) completed many architectural masterpieces in his brilliant career in Germany. After moving to Taiwan in his later years he focused on teaching in several universities and contributed the important influence on the next generations of architects.
The participators of symposium included SUN Quanwen, Wu Guangting, GUO Zhaoli, XU Mingsong, XIE Yingjun, ZHAO Lixing fromTaiwan and Eduard Koegel/Germany etc. CHEN Xudong was invited to present the recent works of DAtrans during the symposium.